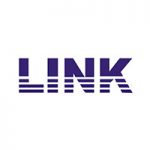 LINK Enterprise Solutions
Sales Executive – Brisbane North/Sunshine Coast
Link Enterprise Solutions is a leading Electronic Security & Technology Services provider.
LINK has been operating for over 16 years and has a strong customer base Australia wide, especially in QLD. In addition to large project works, we attend to maintenance and service jobs for our existing customers in all areas of Government, Retail, Education and Commercial operations.
This is an exciting opportunity to work with a young, motivated company with a growth mindset
LINK is looking to employ Team Members who provide and support our Core Values being to:
Provide Quality Service
Act with Integrity & Urgency
Be passionate
Deliver and maintain Consistency
A rare opportunity to join the team at LINK has become available for a Sales Executive to support the business growth of our Electronic Security & IT Services. Key focus will be revenue growth, building key customer relationships, identifying new opportunities and winning business.
Key responsibilities:
Develop and maintain a strong sales pipeline, by prospecting potential new customers, working with existing customers and increasing business wins.
Plan approaches and pitches for new business through positive engagement with the LINK team to develop proposals that speak to the client's needs and maximises its ability to grow LINK's customer base
Identify opportunities for campaigns, services, and distribution channels that will lead to an increase in sales;
Prepare Quotes and related documentation
Closing sales
Forecast sales targets, maintain pipeline activity, update customer details and complete key reporting;
Research and develop plans for growth to position LINK as the leading Electronic Security Services provider in QLD
Be the LINK Sales Leader!
To be successful:
You will have proven practical experience as a sales professional and preferably, but not essential, have an established understanding of the security & technology industry.
You will have a track record of meeting and exceeding your sales targets
You will be technical savvy; have a big-picture vision, and the drive to make that vision a reality. You must enjoy spending time in the market to understand customer requirements, and find innovative solutions for them;
Be a team player who professionally interacts and collaborates with colleagues/peers to work towards a cohesive and effective team culture.
Demonstrate excellent communication skills both written and verbal;
Experience and knowledge of the Security Technology Industry would be ideal, but is not essential. We are more interested in meeting high level, professional, motivated and ambitious hunters.
The LINK  Team is an enthusiastic, hard-working, ambitious, friendly and fun team. We offer a generous salary and commission package and a great company culture.
Click Apply to find out more