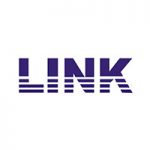 LINK Enterprise Solutions
Project Coordinator – Gold Coast
Link Enterprise Solutions has been in operation in Queensland for 15 years building its capabilities to provide their clients with market leading solutions across Government, Retail, Air Services, Construction, Mining, Education, Utility, and Healthcare sectors. We engage across every aspect of Electronic Security, Data, Connectivity, Electrical, Audio Visual, Wireless and Communications.
Due to our continued growth, we are looking for an experienced Project Coordinator to support our Project Managers for smooth and profitable project delivery.
You will assist the project managers and technician team to roll out projects making sure all aspects run smoothly and efficiently as well as providing contingency support when it is needed. When problems arise or if work is falling behind schedule, the project coordinator's responsibility is to make necessary adjustments and communicate with the project manager and team members about the issue.
Reporting to the executive team, some of the key responsibilities are:
Work with various members of the project team as well as various stakeholders to develop and maintain a timeline, key milestones of projects as well as create schedules and oversee progress to make sure all goals are met on time.
Multi-tasking and coordinating multiple aspects of projects at the same time tracking each applicable stage throughout its life cycle, making sure critical information is shared.
Your skills and abilities will include:
Organisation: Develop and maintain schedules, keep records of all aspects of the project, monitor and track progress
Communication: be the face of communication between the Project Team, stakeholders and Executive Team, communicating challenges or obstacles faced in the delivery of projects for quick resolution by the Team
Problem-solving: Develop contingency planning for each project before problems arise. Be adept at addressing problems as quickly as possible.
Effective time management with sometimes tight schedules.
Administration and ICT skills: A high level of administrative skills using information technology essential
Your ability to work independently and collaboratively, prioritise workloads and 'can-do' attitude will be highly regarded in this position.
Preparation of reports, summarising progress, performance and issues that have arisen in the project.
Experience with Simpro or similar is an advantage.
Benefits
A job that is never boring!
A workplace, with a professional, motivated and fun team
Great Team events
Support for your career and development
Work in an exciting and ever evolving industry